Veronica Grosek
Executive Director
Veronica has been the Executive Director of the Sturgis Area Chamber of Commerce & Visitors Bureau since January of 2019. She grew up in a nonprofit entrepreneurial environment in Sturgis where she learned the value of giving back and supporting local business. She built her education around these values, and has now made a career out of creating an even better community for residents, businesses, and visitors. Veronica has attained degrees in business, art history, and entrepreneurship.
In addition to her Chamber duties, she serves on the Sturgis Economic Development Corporation Board of Directors, the Downtown Sturgis Foundation/BID Board of Directors, the Sturgis Challenge for Charities Foundation Board of Directors, and the Sturgis Hotel/Motel Business Improvement District Board of Directors.
Kadence Gleason
Receptionist & Events Coordinator
Kadence has been with the Sturgis Area Chamber of Commerce & Visitors Bureau since July of 2021. She lends her energy and expertise to event planning, operations assistance, and management of the Welcome Center. Kadence is our primary contact for questions and input regarding Chamber events.
Kadence is passionate about community and has a history of volunteerism with the Black Hills Special Olympics and other noteworthy charitable organizations. She is a recent graduate of Sturgis Brown High School and has plans to attend online classes for her post-secondary education starting in 2022.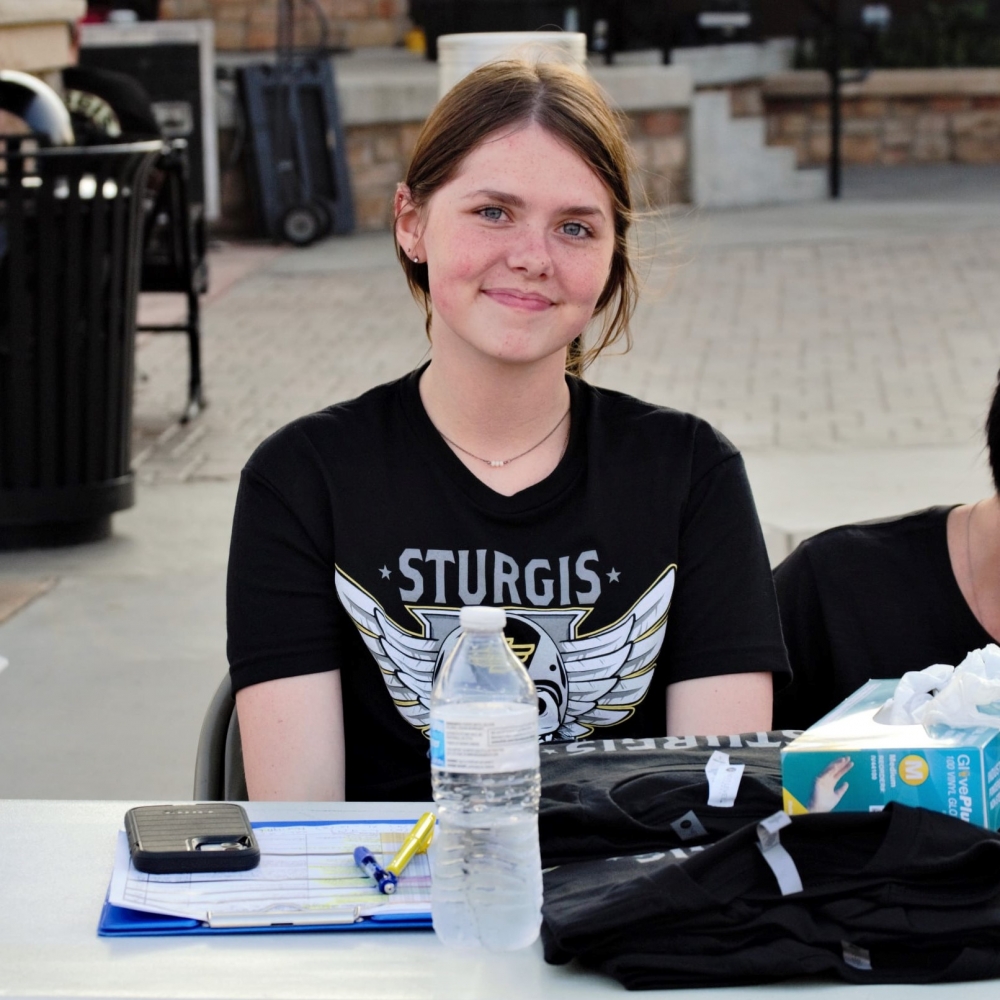 YOU
Assistant Director
We're hiring! Click below to learn more about our newest role, Assistant Director: