About

A&B Business Solutions

A&B Business Solutions allow you to increase productivity while saving time and money. We provide a wide range of service and product offerings, including Managed Print Services, Managed Document Services, Equipment, Office Supplies, Furniture, Water and Coffee. A&B offers you customized office solutions that are fast, efficient, and secure, with the best possible service to back it up. We are committed to providing the latest technology and highest quality equipment's available with brands like Ricoh, Toshiba, Samsung, and more. Find the right solution for your office today with A&B Business Solutions.

We are always looking for talented individuals to join our team at A&B Business! Please check out www.abbusiness.com/careers to see our current opportunities, or don't hesitate to send an email over to lindsey.brashear@abbusiness.com with your resume!
Amenities
Managed Print Services
Managed Document Services
Office Equipment
Office Supplies
Office Furniture
Water & Coffee Supplies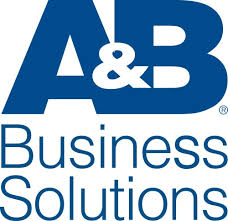 1822 W Kansas City St Rapid City, SD 57702
6057227426