About

Action for the Betterment of the Community

Mission

Action for the Betterment of the Community is a group of citizens from the greater Sturgis area who have united to identify community strengths and resources, to promote community cohesion, healthy lifestyles, and positive experiences for people of all ages. ABC is committed to raising awareness on issues relating to alcohol, tobacco, drug abuse, and violence. We strive to mobilize resources to address these social problems through the provision of education, activities, and training.

Company Overview

The Action for the Betterment of the Community (ABC) passionately and collaboratively enhances the greater Sturgis area's environment by addressing social problems and implementing strategies to solve them. Through proactive education and innovative programs that are tailored to the community, ABC is committed to creating a cohesive culture, which promotes healthy lifestyles. In particular, ABC raises awareness of behavioral and mental health issues while simultaneously mobilizing a multi-generational network of community- and youth-focused individuals and organizations. ABC supports and engages civic leaders, coalition members, and community members with the goal of forming a resourceful, sustainable, and vital community. ABC is also a strong partner in the state-wide effort to reduce and prevent drug and alcohol abuse.

ABC is committed to an efficient organizational structure by defining and maximizing the roles of its personnel, Board of Directors, and Coalition members. Creating a proficient and effective organizational business infrastructure will provide strategic direction, promote a cohesive culture, develop leadership, and propel individuals and organizations to initiate and facilitate healthy lifestyles education, activities, and training. ABC acknowledges the necessity for professional standards and values, which promote internal and external communication.

General Information

Action for the Betterment of the Community envisions a community free of Alcohol and Other Drugs, where all members, youth and adults, have equal access to resources and opportunities, individually and collectively resulting in the ability to flourish and live out healthy, contributing and rewarding lives.

Awards
2006 Northern Hills Federal Credit Union Community Friend
2009 Champion for Children Honor Roll
2005-2010 DFC support program recipient
2010-current 21st Century Community Learning Center grant recipient
2009 Character Education Partnership National Schools of Character Promising Practices Awards for the "Character Speaks Calendar"
Sturgis Youth Center Grades 1st-8th
SCHOOL YEAR
Monday - Friday 3:00-6:00 p.m. (FREE to participants).
Here are a couple of reminders in regards to changes in the Sturgis Youth Center Programming
We are not a licensed daycare center and will not be able to take state assistance.
We will not be able to administer any medication, however, parents can come to the program to administer medication to their own child.
Payments are FREE for participants
Children must be picked up by 6:00 p.m.
Snacks donations would be appreciated.
SUMMER
Monday - Friday 7:30a.m.- 6:00 p.m. ($55/week).
Students will not be accepted into the Summer session until the first week's payment has been received. If paid in full at registration ($660) you will receive one free week. ​
REGISTRATION
Registration packets can be picked up at 1428 Short Track Rd or printed out from the attachments at the bottom of this page. Drop off Completed applications, transportation form, and signature on Parent Handbook to 1428 Short Track Rd to Crystina or call Kara at (605) 347-2991 with questions.
*We do have a limited number of spots so please make sure you drop off the completed application and information to ensure a spot for the program. Incomplete applications will be set aside.
Find Sturgis Youth Center on Facebook for updates.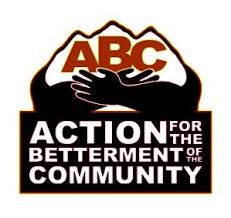 1428 Short Track Rd, Sturgis, SD 57785
6053472991
: