About

Badlands Broadcasting

Tune into Kool 101.9 FM - The Black Hills Greatest Hits!

Kool 101.9 is an FM station produced by Badlands Broadcasting. They offer a wide array of hits for your audio enjoyment, plus numerous great advertising opportunities, news articles, special features, and more! Contact them today to learn more about promoting your business or event on this great local station. They support our local teams and businesses as well!
Amenities
FM Radio
Events Calendar
Advertising Opportunities
Current Events Coverage
Sports Coverage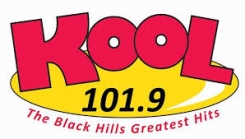 1711 West Main St Rapid City, SD 57702
6057219005