About

Black Hills Financial Planning

We believe in teaching our clients how to create their best financial health. By implementing proven and effective strategies, it is common for our members to get out of debt in under 9 years or less. Our approach changes lives, so please get in touch today.
Our Vision
We love helping individuals of all ages, backgrounds, and income levels attain financial freedom by implementing proven techniques and strategies to benefit their financial wellbeing.
Our Mission
We are committed to excellence. Our clients learn how to guarantee a great retirement, eliminate debt, build an estate, and prepare for unexpected and long-term needs through our foundational planning approach.
Amenities
Foundational Planning
Business Analysis
Best Consultancy
Reliable Support
Insurance Planning
Long-Term Planning
Investment Planning
Wealth Management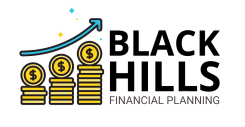 No Physical Location
6056413776