About

Black Hills Pioneer/Seaton Publishing

We are Seaton Publishing Company, Inc., a family owned media company serving the Black Hills region of South Dakota and Wyoming. We operate the following newspapers in addition to an online news site:
The Black Hills Pioneer: Established in 1876, the paper is the oldest business in West River South Dakota and the only locally owned and operated newspaper in the territory. The Pioneer serves Spearfish, Lead, Deadwood, St. Onge and Whitewood in Lawrence County. Sturgis and Piedmont in Meade County and Belle Fourche, Newell, Vale and Nisland in Butte County.
The Weekly Prospector: Established in 1976, The Prospector is the leading advertising shopper in the Northern Hills. Deliveries to Lawrence, Meade, Butte, Harding and Pennington counties in Western South Dakota, as well as Northeast Wyoming and Southeast Montana.
Nation's Center News: Established in 1978. This weekly newspaper serves Buffalo, S.D., and the surrounding communities in Harding County.
Our production and printing department is available to produce logos, business cards, invitations, posters and various print specialty products from newsprint to glossy magazine publications. Give us a call for a FREE quote.
Distribution: We can insert your marketing pieces from postcard size and up into any of our publications for as little as 7¢ a piece.
Please feel free to contact us for further information or assistance.
Amenities
Local News
Online News
Newspaper
Advertising Opportunities
Custom Printing
Custom Print Design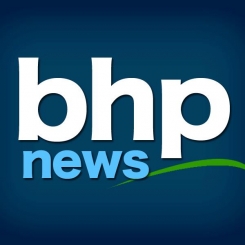 PO Box 7 Spearfish, SD 57783
6056422761