About

Black Hills Playhouse

The Black Hills Playhouse is committed to creating theatre that welcomes, celebrates, and promotes the human experience in all its diversity. We seek to collaborate with, employ, share the stories of, and engage individuals of all backgrounds and experiences to foster a healthy environment for opportunity and growth through the power of performance art.

Vision

The Black Hills Playhouse will create inclusive performing arts experiences as South Dakota's leading professional and educational theatre.

Mission

The Black Hills Playhouse delivers exceptional theatre programs that engage diverse people and strengthen South Dakota communities.

What We Do

The Black Hills Playhouse produces professional summer stock theatre in Custer State Park for people in local communities and visitors to the Black Hills; trains and employs artists; offers sleep-away performing arts camps for kids; tours Dakota Players shows which have the capacity to engage up to 55 kids in each community in a musical with lights, sound and costumes; and creates theatre inclusive of children and adults with disabilities in Sioux Falls.
Amenities
Performance Art
Theatrical Productions
Snack Bar
Youth Theater Camps
Adult Theater
Kids' Art Camps
Reviews
It's a historical, unique experience!
Natasha
Great plays with fantastic sets. Can't wait to see what they have next year.
Nancy
Just a good, wholesome, high class entertainment!!
Ginger
Excellent shows in an intimate setting! The actors are amazing!! They put their heart and soul into the performances! Go....you will be so glad you did!!!
Denise
Went to the show Mamma Mia last night and it was the best performance ever! I enjoyed every minute of it!!!
Pam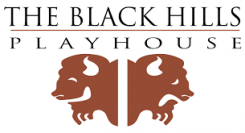 24834 S Playhouse Rd Custer, SD 57730
6052554141
Box Office // Tues - Fri: 10am-2pm
Business Line // Mon - Fri: 10am-4pm