About

City of Sturgis

Our Mission:

To provide an attractive, growing community being served by a professional staff that offers reliable, quality municipal services.

About the City of Sturgis:

Sturgis is a city in western South Dakota. The Sturgis Motorcycle Museum & Hall of Fame nods to the city's long-running Sturgis Motorcycle Rally and houses vintage motorbikes, plus memorabilia and photographs. Fort Meade, a 19th-century military outpost, and the Old Fort Meade Museum, documenting its history, are just east of town. To the south, Black Hills National Forest has rugged mountains, canyons and trails.
Amenities
Airport
Ambulance Service
Animal Shelter
Community Center
Emergency Management
Planning & Permitting
Library
Fire Department
Police Department
Public Works Department
Rally & Events Department
Sturgis Liquor
Human Resources Department
Finance Department
Engineering Department
Mayor & City Council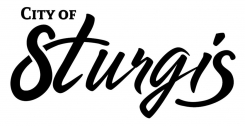 1040 Harley-Davidson Way Sturgis, SD 57785
6053474422