About

Compass Point

Compass Point has been providing prevention, intervention and treatment services in the Northern Black Hills of South Dakota under the name of Northern Hills Alcohol and Drug Services since 1973. At Compass Point, you will receive comprehensive individualized treatment, education and support from staff who are committed to your success.

We are accredited by the South Dakota Department of Social Services, Division of Community Behavioral Health and Department of Health. Our counselors and prevention specialists are trained and certified by the South Dakota Certification Board of Alcohol and Drug Professionals. In addition, 63% of our counselors are working a program of recovery themselves and understand what you've been going through.

We believe that recovery is the legitimate hope for all who seek help and that everyone has the right to be treated with dignity and respect. We believe that you are the best source of understanding your specific needs and will partner with you to achieve your goals for recovery and a happy life, however you define that.
Amenities
Screening for Substance Abuse
Treatment Needs Assessments
Referrals
Crisis Intervention
Individual and Group Therapy
Intensive Outpatient Program
Moral Reconation Therapy Classes (MRT)
28-Day Medically-Monitored Intensive Inpatient Treatment
Continued Care Group Therapy
Intensive Outpatient Program
Adolescent Diversion Classes
Drug Testing
Employment / Pre-Employment Drug Testing
CBISA – Cognitive Behavioral Intervention for Substance Abuse
Reviews
"This place is helping my Justin get better. He is healthier and sober, he is doing well, I'm so proud of him. I'm so thankful to this place for the work that they are doing to help him."
Raymond
"...a high level of knowledge and professionalism in treating those afflicted."
Ian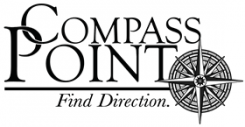 1807 Williams St Sturgis, SD 57785
6053473003
Mon-Thu: 8am-5pm
Fri: 8am-12pm
Sat-Sun: closed