About

Dan Jacobsen - eXp Realty

Dan Jacobsen eXp Realty: New listings, tips on selling and/or buying real estate, current local market conditions and news.

About eXp World Holdings, Inc.

eXp World Holdings, Inc. (NASDAQ: EXPI) is the holding company for a number of companies most notably eXp Realty. As a full-service real estate brokerage, eXp Realty provides 24/7 access to collaborative tools, training, and socialization for real estate brokers and agents through its 3-D, fully-immersive, cloud office environment. eXp Realty and eXp Realty of Canada also feature an aggressive revenue sharing program that pays agents a percentage of gross commission income earned by fellow real estate professionals who they attract into the Company.

As a publicly-traded company, eXp World Holdings, Inc. uniquely offers real estate professionals within its ranks opportunities to earn equity awards for production and contributions to overall company growth.
Amenities
Single-Family Homes
Multi-Family Homes
Commercial Properties
Business Listings
Lots/Land for Sale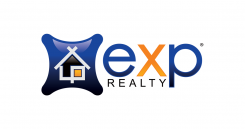 1940 Junction Ave Sturgis, SD 57785
6054901663