About

Edward Jones - Melissa Hampton

Edward Jones is a financial-services firm dedicated to serving the needs of individual investors. Member SIPC.

As a financial advisor with Edward Jones, my primary goal is to help individual investors develop an investment strategy geared toward their unique, long-term goals. Whether their needs include planning for retirement, living in retirement or saving for a child's education, I've been able to help them pursue their financial goals through a wide array of investments and services.
Here are some of the benefits our clients receive as a result of working with my office team:
We provide highly personalized service. All aspects of our business are aligned to help us better understand and meet our clients' unique goals and needs.
Relationships are key, and in our view, meeting face-to-face builds the strongest relationship. We meet when it is convenient for our clients because we recognize the challenging needs of their businesses and their lives.
We provide the investments, services and tools our clients need.
I am committed to providing exceptional client service, professionalism and reliability to those who choose to do business with me.
Experience and Background
As a financial advisor, I help people find financial peace by establishing goals and building customized plans with clients. I work with a team of professionals, including your attorney and CPA, to work towards your specific goals. My ideal client is goal-oriented and ready to plan for the future, provides trust in the Edward Jones established process, and values my experience and dedication to get to know you, your goals, and family.

My roots from Wyoming engrained a sense of hard work, family importance, community and honesty. As a financial advisor, I translate these attributes to get to know clients at a personal level and understand what is important to them. Whether your goals include preparing for or living in retirement, paying for education, planning for the unexpected or creating an inheritance, I can offer investment solutions tailored to all your financial goals.

As a graduate from Black Hills State University (Business Administration and Management, Master of Science in Education) and 13-plus years in the community, I provide a local feel with my business. As a financial advisor, I bring my accounting and entrepreneurial background to the table not only to evaluate but understand a client's financial picture. I am relateable to small business owners, corporations and non-profits alike that expect personalized service.

As a mother to two, I understand the importance of preparing for the unexpected. Whether it be emergency savings, life insurance, college savings, preparing for retirement, living in retirement, long-term care or transferring wealth, I will walk with you step-by-step and celebrate milestones along the way.

As your financial advisor, I use a 5-step process to analyze where you are today, where you want to be, if you can get there, how to get there and how to stay on track. I would like to help answer your questions so you can make informed, financially sound decisions. Please contact me to discuss your situation and options.
Amenities
College Savings
Estate & Legacy Strategies
Insurance & Annuities
Retirement Income Strategies
Retirement Savings Strategies
Entrepreneurs & Business Owners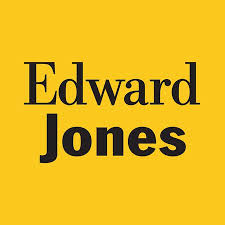 1247 Sherman St Sturgis, SD 57785
6054997464