About

Executive Lodging of the Black Hills

Executive Lodging is the premier vacation home rental company in the Black Hills of South Dakota offering dozens of luxury, fully furnished, vacation homes and lodges throughout the Black Hills.

Each lodge offers its own unique atmosphere and set of amenities. The types of properties range from traditional homes and grand lodges to rustic, quaint cabins and are located conveniently near the Black Hills' best attractions: Mickelson Trail, Spearfish Canyon, Rapid City, Mt Rushmore, Sturgis, and Deadwood to name a few. With so much variety, the perfect version of your getaway within reach.
Reviews
Have stayed at two different cabins of theirs and had a good experience both times!
Shauna
Very, very well managed! The whole family loves it! Many great memories made!
Marlene
Executive Lodging is by far the best company I have ever gone through to vacation! They were there to help every step of the way. They provide such an amazing experience and not mention the most beautiful views of the Black Hills. Will definitely be using this company from now on to vacation!
Renatta
Executive Lodging provides excellent service as well as beautiful lodges. I'm not sure how many times we have used their services but each time the entire experience from booking through checkout has been great. Highly recommended.
Tom
Absolutely gorgeous home we rented. Would rent from again. Great location!
Lacritia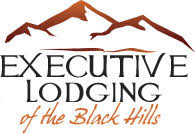 11842 US Hwy 14 ALT Sturgis, SD 57785
6055783555