About

Five Star Insulating Inc

Foam insulation is our expertise-we have been spraying Icynene foam since 2005. We spray soft, 1/2# open cell and hard, 2# closed cell. Icynene-Lapolla foams have a GreenGuard rating. We are licensed and certified.

We are Joe and Cheryl Schonebaum and we own and operate Five Star Insulating Inc. We spray foam insulation and we can insulate your new home, your shop, or shed~and more. We can improve your new addition or help with your remodeling/retrofit project.

We can make your home quieter, healthier, and more energy-efficient.

We have offices located in Sturgis, South Dakota, and Burke, South Dakota.

Please contact us for a free estimate. Wyoming, South Dakota, North Dakota, and Nebraska-we will travel to offer our services.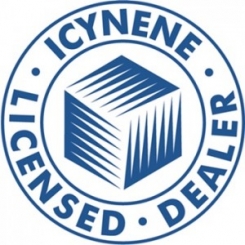 425 Jefferson St, Burke, SD 57523
6058301715
Mon-Sat: 9am-5pm
Sun: Closed