About

FLEX Fitness

After several years of experience in the fitness industry, my family and I decided that Sturgis is a great location

for a state of the art 24-hour access fitness club. We offer fitness and tanning at your convenience.

We are not only looking to provide a great fitness club, but also a better understanding of

health and fitness in a clean and friendly atmosphere.

Stop in for a free tour of Flex Fitness Club and see for yourself how we can help you achieve your fitness goals.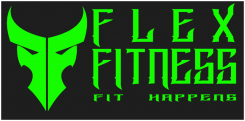 948 Pine View Dr Sturgis, SD 57785
6057203539
Mon-Fri: 9am-5pm
Sat-Sun: Closed