About

Grace Lutheran Church

Our congregation was established on October 27, 1920, so our year-long celebration began on Sunday, October 27. Embracing a Century of Grace Then, Now and Blessings to Come.

Grace Lutheran Church is Christians who make up this congregation of the Evangelical Lutheran Church of America.
We are a body of believers whose mission is to:
Seek out Christ * Grow in Christ * Serve Christ

As part of the South Dakota Synod of the ELCA, we are located in the beautiful Black Hills of Sturgis, SD, this parish will celebrate its 100th Anniversary in 2020.

We believe that we are freed in Christ to serve and love our neighbor.
With our hands, we do God's work of restoring and reconciling communities in Jesus' name throughout the world.

Because of God's grace, faith in Jesus Christ as Lord and Savior is life-restoring.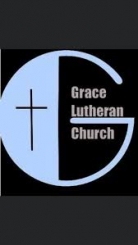 1061 Sherman St Sturgis, SD 57785
6053472713
Sun: 9am-10pm