About

HUB International

In January of 1998 the Jacobson Agency was purchased by First Western Insurance and combined with the office that was located in First Western Bank. In December of 2010 the office changed ownership and broke away from the bank. In May of 2019 we became part of the HUB International Mountain States Region. Sturgis has the nickname "The City of Riders" and is host to the Sturgis Motorcycle Rally every August. The Rally is South Dakota's largest tourism event and the world's largest motorcycle rally. Just up the road is the Ft. Meade VA Medical Center, which was originally established in 1878. Sturgis has diverse insurance needs - everything from home and auto to main street businesses, agriculture, construction, manufacturing and tourism. We take pride in being able to help all of our clients and welcome the opportunity to help you!

Business Insurance

Protect your business with tailored insurance coverage including property, liability, worker's compensation plans, and more. Contact a Hub Broker today to get started.

Employee Benefits

Work with HUB to develop a comprehensive employee benefits strategy that manages costs, ensures compliance, and improves employee engagement.

Personal Insurance

Personal insurance provides protection for your family, home, and more. Contact HUB to create a custom personal insurance solution that best meets your needs.
Amenities
Business Insurance
Property Insurance
Liability Insurance
Worker's Compensation Plans
Employee Benefits
Home Insurance
Personal Insurance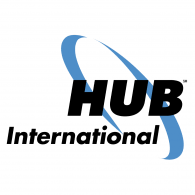 1238 Main St Sturgis, SD 57785
6053474644
Mon - Fri: 8:30am-4:30pm
Sat - Sun: Closed