About

Meade County 4-H

WHAT IS 4-H?

4-H in the United States is a youth organization administered by the Cooperative State Research, Education, and Extension Service of the United States Department of Agriculture, with the mission of "empowering youth to reach their full potential, by working and learning in partnership with caring adults." The name, 4-H, represents four personal development areas of focus: head, heart, hands, and health. While 4-H's roots are in farming and country living, 4-H today focuses on citizenship, healthy living, and science, engineering and technology programs. 4-H is open to ALL youth ages 8-18, and has many project areas including Aerospace and Rocketry, Robots, Computers, Shooting Sports, Sewing, Baking, Cats, Livestock, Horse, and Rodeo. 4-Hers can go to 4-H camp, Washington DC, or even international destinations. The 4-H motto is "To make the best better."

WHAT IS 4-H LIKE IN MEADE COUNTY?

4-H is a community of young people across America learning leadership, citizenship and life skills. 4-Hers in Meade County participate in fun, hands-on learning activities supported by the knowledge and research base of South Dakota State University. You can experience 4-H by becoming a member of a 4-H club, attending a 4-H camp, or joining an after-school 4-H program. 4-Hers can compete with their projects in contests at the local, state, regional or national levels as well as attend conferences and events.

WHO CAN JOIN 4-H? HOW DO I JOIN?

Anyone 8 to 18 years of age can join Meade County 4-H. Those that are 5 to 7 years of age can join Meade County 4-H as a Cloverbud. You can live on a farm, or in a city, you can like working with animals or the computer, 4-H is for everyone!

To join 4-H, contact the local Meade County 4-H club using the information listed on this page!

WHAT DO KIDS DO IN 4-H?

It's up to you. You can go to camp, learn to shop wisely, give a demonstration, grow vegetables, hatch an egg, chat on a computer, make bread, shadow an adult at work, choose to eat healthy foods, give a speech, cure a ham, or conquer an obstacle course. You can perform in a skit, make a birdhouse, start a business, shear a sheep, take pictures, learn about electricity, judge livestock, barbecue chicken, or drive a tractor. You can decorate a room, ride a horse, rodeo, be a part of an international exchange, learn to sew, raise an animal, or protect the environment. And there's more! In 4-H, you will be working with other young people toward common goals. In short, you can build your 4-H activities around your own talents and interests.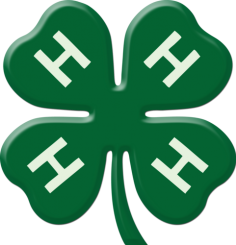 1029 5th St. Sturgis, SD 57785
6053472436