About

Northern Hills Heating & Cooling

With many years of experience, we have perfected our craft and our customer service. We are here to help ensure that the people of the Northern Hills have the proper equipment to keep them warm in the winters and cool during the summer. We provide purchasing, installation, repair and maintenance services to make sure you are always covered no matter what you may need.
Cooling Services
Summers in the Northern Hills can means some pretty warm weather which also means a very hot home inside. Not having an air conditioning unit during the summer is not something most people wouldn't want so why not make sure that your air conditioning is going to keep your comfortable during the summer.
Heating Services
There is never a good time to learn that your furnace or heating system is broken, especially during the winter. Whether you need major repairs on your old furnace or have a newer furnace with a major issue, we are here to provide you with solutions that come along with years of experience.
Amenities
Furnace Repair
Furnace Installation
Furnace Maintenance & Tune Ups
Air Conditioning Repair
Air Conditioning Installation
Air Conditioning Maintenance & Tune Ups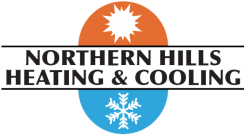 No Public Location
6053471923