About

One Way Service Pros

We offer full service heating, cooling, commercial refrigeration and kitchen equipment repairs and maintenance.
Amenities
Heating & Cooling
Commercial Kitchen
Commercial Refrigeration
Reviews
I cannot praise this company enough. They are prompt, polite , professional just the absolute best of the best. They came out to install a new thermostat, super fast service, then came out again today to repair my central air conditioner. Both times the techs were absolutely wonderful, found the problem & fixed it fast. These days a company this reputable & efficient is truly a rare gift. I highly reccomend them to everyone.
S.J.
Outstanding customer service, Jeff and his team showed up promptly to work on my A/C unit. Worked fast and they are very affordable. Definitely my go-to company.
M.R.
Every visit has been quick and on time. They know what to do, and they don't dither. They are very open with what is going on, and proactive in making sure I understand.
J.L.
Jeff came out and fixed our mini split that 3 other companies could not fix. Apparently the other companies were just too lazy to do the work. He was honest, professional and the price was reasonable. I highly recommend them!
K.C.
These people are great. They came within an hour and fixed everything for a fair price.
R.M.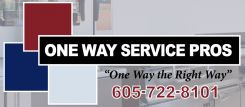 169 Charles St Deadwood, SD 57732
6057228101
Mon-Sun: Open 24 hours