About

Paula Rae Studio

As a Black Hills abstract artist, I live with forested mountains, waterfalls and rushing rivers, cathedral spires of granite and crystal caves. From the magical, mystical Badlands in the east to Devils Tower in the west - nature abounds!

I've always loved and used color and flowing movement to create warm comfort and gentle energy in my home. It's no surprise that when I shifted from watercolor to begin experimenting with acrylics, I discovered fluid acrylic painting, and a style that continues to add warmth and gentle energy to a room.

Joy and passion are evident as I expand and enhance a microcosm of nature into a stunning interpretation of bold color, elegant movement, and raw emotional connection. Joining aspects of wind, water, earth, and fire with intention and intuition, I move with the paint, sharing emotions and the vibration of colors to touch spirit and soul.

My objective is to engage the viewer - arouse curiosity and delight in finding fascinating surprises and new aspects of the painting with each viewing.
Amenities
Fine Art
Original Art
Acrylic Painting
Pour Art
Abstract Painting
Multimedia Artwork
Reviews
Paula's work will draw you in with amazing color and lots of movement. Check it out!!
Barbara
Nice work, Paula! I enjoyed your photos.
Vickie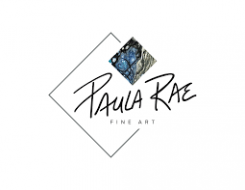 No Physical Location Sturgis, SD 57785
6054156761