About

Plains Towing and Recovery

Plains Towing and Recovery originated as Demos Auto Body & Towing in Belle Fourche, SD in 1981. For several decades, this facility operated as both a body shop and light-to-medium-duty towing provider. In 2013, Demos underwent an ownership change and became Plains Towing and Recovery. Since the 2013 acquisition, Plains Towing and Recovery has been growing quickly to become a prominent name in the towing and recovery industry, expanding to offer heavy-duty towing, damage-free motorcycle towing, and a second physical location in Sturgis, SD.

We take pride in offering exceptional customer service. Each of our operators is carefully trained to resolve complex situations and find the most efficient path forward, all while making sure our customers feel safe and comfortable. If you've been in an accident, or require automotive service at all, chances are that your day already hasn't gone according to plan. At Plains Towing and Recovery, we recognize that there's no reason for you to have to deal with the added hassle of poor customer service. Count on us for a customer service experience that will get you back on the road in a speedy and friendly manner.
Amenities
Light-Duty Towing
Medium-Duty Towing
Heavy-Duty Towing
Car Trailer
Motorcycle Towing
Van Trailer
Flatbed Trailer
Recovery Trailer
Lowboy Trailer
Pilot Car Services
Long-Distance Transport
Roadside Assistance
Reviews
I was really pleased with the towing of my near new pickup. Your man named Kyle was pleasant, courteous, efficient and was careful with my pickup. If I had a Rolls Royce that needed towing, I'd have no hesitation in calling and would request Kyle. I would recommend them to anybody.
Floyd
Friendly and professional service. Family owned. Great guys. If you need towing services, definitely in good hands.
Marcus F.
If you need a tow, these are the people to call. Their rates were very generous. My car got stuck in a snow drift and they got me out. They were super helpful; my car was shaking, and they let me take my car to their shop to power wash the snow stuck in the wheels.
Eric M.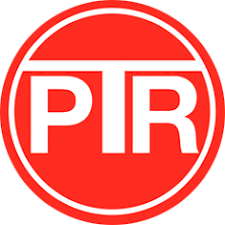 2379 Vanocker Canyon Rd Sturgis, SD 57785
6057205000
Mon-Sun: Open 24 hours