About

Puffy's Dispensary

My name is Kittrick Jeffries and I am the founder and CEO of Puffy's dispensary.

I got into cannabis shortly after my mom who's nickname is Puffy was diagnosed with cancer, and I have lived in Colorado and Oregon working in the Cannabis industry for the past 6 years working in all fields of cannabis.

The cannabis industry and the cannabis community are great. It has been like-minded individuals who are either helping patients through the medical program or expressing their personal liberties and consuming cannabis recreationally.

With the passage of I'M-26 and Amendment A I moved home to South Dakota to help people get their businesses going.

There was collaboration with the Department of Health and the local municipalities and counties in starting this program with guardrails so that they didn't make the same mistakes that other jurisdictions have already made. In doing so they capped the number of licenses available.

With the limited number of licenses and the large amount of interest in getting into the industry we started talking with individuals about what possibly starting a coalition would look like.

First we set some ground rules.

You had to be a South Dakotan to work in our group.

You had to be living in South Dakota.

We wanted the economic impact of what our company represents to be beneficial to the community by offering philanthropic opportunities.

I asked that we name the store after my mom, who as a cancer survivor shows strength and resilience that is mirrored in the culture of the cannabis industry today.

Cannabis has been illegal for the past 100 years. There is a lot of stigma that is involved with this plant. Puffy's is going to break that stigma.

With our membership, there are 35 hard working South Dakotans who have all banded together and put their name behind something that means something for South Dakota, by South Dakotans.

We are not some big Multi State cannabis operation, or a huge amount of money that came into this. We are your average guys. Landscapers, real estate agents, small business owners, contractors.. We are the people you see at youth soccer games and chamber of commerce meetings. Working with local non profits and trying to better our community.

The medical cannabis program is being built from the ground up. This is going to take time. Licenses are getting issued and cannabis is being cultivated in South Dakota to help patients in need and this is a wonderful thing.

Our team is 100% committed to helping as many people along the way as possible.

If you are looking for job opportunities click the link at the top of the page and apply today. In the meantime follow us on our social media channels to get updated with the latest news and information on what is happening in our newly formed Cannabis Community.
Amenities
Flower
Concentrates
Cartridges
Accessories
Pre-Rolls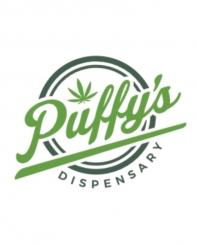 1337 Main St, Sturgis, SD, 57785
(605) 720-7810
Monday-Saturday : 12:00PM-8:00PM
Sunday : CLOSED