About

Rockingtree Floral and Garden

When you shop flowers online with Rockingtree Floral, you will see beautiful bouquet arrangements of flowers hand-crafted with passion, attention to detail, and great care.

Rockingtree Floral is committed to creating beautiful flower arrangements and floral gifts for any occasion. From Anniversary and Birthday flowers to Valentine's and Mother's Day flowers, Rockingtree Floral has the best selection of floral designs for every unique occasion.

As a top florist in Sturgis, SD, each of our floral arrangements get the time and personalized attention they deserve. Rockingtree Floral passionately makes all bouquets in house, and personally delivers to your recipient in Sturgis so they are guaranteed to receive fresh and beautiful flowers every time with an added personal touch. Pick out a gorgeous floral arrangement on our website and order flowers online through our convenient and secure checkout page. Rockingtree Floral will expertly arrange your bouquet of beautiful blooms and can even create a custom arrangement or gift basket for your special occasion.

Rockingtree Floral offers flower delivery in and around Sturgis, as well as nationwide delivery through our reliable florist network! Rockingtree Floral provides same-day flower delivery for your last-minute gift needs in Sturgis, SD as well.
Reviews
A BEAUTIFUL floral arrangement was created for a very dear friend. I wasn't sure how it was going to turn out since it was a rather unique request. His ashes were put in half of a Sturgis Harley-Davidson gas tank. I wanted an arrangement to wrap around the tank, low in the front building to high in the back, and we just had to have something in plaid on it. (To go along with all the plaid flannel shirts he always wore) Way to knock it out of the park! I can't thank you enough!
Roxanne Harley
Thank you for your exceptional service, kind and considerate team, and your willingness to say "Yes" we can do that - I will be driving to Sturgis from Rapid City for flowers from now on! Thank you!!!
Annie Loyd
Rockingtree went above and beyond in service and caring as we selected flowers for my brother's funeral and planned for delivery and display. The flowers ordered by my parents, the siblings, and friends were all beautiful and still looked great three weeks later. Rockingtree takes pride in its product and provides great care of their customers.
Gloria Hunt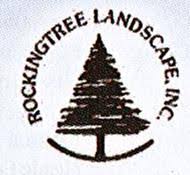 1340 Lazelle St Sturgis, SD 57785
6053475119
Mon-Fri: 8AM-4PM