About

Snyder Ranch

"Ken Snyder is a fourth generation Meade County rancher whose great-grandparents came West from Missouri in the 1930s. They settled first at Folsom and then later moved to the Bear Butte Valley.

Ken's grandparents Cliff and Janice (Blair) Snyder established the 2,500-acre ranch in the far southwestern portion of Meade County in 1946. Locals would recognize the ranch as the picturesque place straddling Interstate 90 near the Tilford Weigh Station." - 2012 Article by Deb Holland, Meade County Times Tribune

Click to read the full article about our member, Snyder Ranch!
Amenities
Beef Cattle
Ranching
Livestock
Agriculture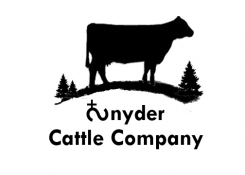 21399 Snyder Ranch Rd Piedmont, SD 57769
6053475485