About

Speedy Lube

Mission

At Speedy Lube, we are here to provide the best service, using quality products at a fair price, in a clean safe environment. We believe you deserve a service provider you can trust to help you keep your vehicle in the best possible running condition.

Service Message

A good business reputation does not spring up overnight, but grows slowly and soundly because it is rooted in the solid ground of customer satisfaction. When we purchased Speedy Lube in April 2013, this message was found in a dirty beat-up frame, hiding in a closet. We felt it had a great message that we wanted our business to represent. We had it redesigned, framed and is hanging in our waiting room. After doing some research on it, we found it is used at many different companies from graphics and roofing to insurance and paving – it has a great message that any business could follow.

History

Speedy Lube was started in 1999 to provide convenience, speed and quality service to the northern Black Hills. The shop is located in the city of Sturgis, home of the world-famous motorcycle rally! Speedy Lube is 100% independently owned by Belle Fourche native Bryon Keil and his wife Michelle. Wanting to return to the hills after being gone since high school, they purchased the company in April 2013. A remodel of the business – inside and out – took place in the spring/summer of 2013, from new paint, flooring, sod and sprinkler system, and interior design; the shop has a fresh, clean new look. We are planning to update and improve the shop as it is needed or as new ideas arise.
Amenities
Full-Service Oil Change
Battery Replacement
Battery Terminal Cleaning
Differential Services
Fleet Services
Fuel System Cleaning Service
Fuel Filter Replacement
Headlight Restoration
Light Bulb Inspection/Replacement
Transfer Case Service
Transmission Services
Wipers
Gift Cards
Free Pick-up & Drop-off (within city limits with appointment)
Reviews
Brought my Road King in for a complete lube during the 2020 Sturgis Rally. Several techs were changing fluids on a drive-on rack. Changed all 3 holes. Used Mobil 1 V-Twin and they let me bring my own "special" lube for the trans & primary. Very friendly and efficient service for a fair price. They even used a chrome K&N filter! So happy they were there!
George Hough
These guys were super helpful and friendly to me and my husband. They knew exactly what was up with our car and changed the oil in record time- it was a great experience. Thanks so much!!
Maria Hager
Best place to get you oil changed! The people that work here are always nice and excited to be at work.
Joe Palmer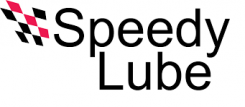 2205 Park Ave Sturgis, SD 57785
6053476939
Mon - Fri: 8am-5:30pm
Sat: 8am-12pm
Sun: Closed