About

Sturgis & Meade County Historical Society

Founded in 2014, the Sturgis & Meade County Historical Society is the result of a cooperative effort of people within the local community who are dedicated to preserving and relating the history of the area. The official mission of the Society is to "Preserve, protect and promote Sturgis and Meade County History."

Interest in the formation of a countywide historical society was originally generated by an associated Facebook Page which was started by Stacey Nickelson, who continues to administer that site. Marty Beug was one of the prime motivators in the formation of this Society but tragically passed away before he was able to see the result of his endeavors. His legacy has become a prime motivation to all involved with the Historial Society.

Officers of the Sturgis & Meade County Historical Society include:

Mark Rambow - president

Ross Lamphere - vice president

Rebecca Porter Watson - secretary

Janice Lundgren - treasurer

Board of Directors are Duane Boy, Mary Wood Fossen, Jim Holland, William Huston, Jan Lamphere, Katherine Ward Martel, Richard Moeller, Kathi Schneider, Leona Schroeder, who is also membership chairman, and David Super.
Amenities
Historic Images
Written Histories
History-Related Events
Historical Presentations
Historical Archives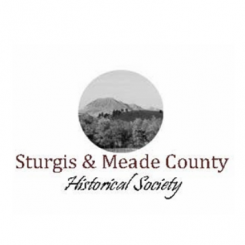 PO Box 221 Sturgis, SD 57785
6053473233