About

The HomeSlice Corporation

We take great brands and synergize their strengths by organizing their unique selling propositions onto organized marketing platforms. We are not your typical advertising and marketing firm. We work with a select set of clients and prefer to get "elbow deep" in the do's and don'ts of each individual business. We also own and rent a number of vacation cabin rentals; are part of an avionic software development group and handle the licensing for the Sturgis Motorcycle Rally.

The HomeSlice Group is a conglomerate of media and entertainment businesses operating primarily in the Black Hills of South Dakota. The company owns and operates six radio stations in the Rapid City DMA, a digital marketing unit, an artist management firm, a full-service advertising agency and a bar/restaurant and live entertainment venue. HomeSlice was formed in 1994 and has a history steeped in the concert business, currently producing or managing talent for more than 500 shows per year across 12 states.

Its market-leading cluster of radio stations includes KAT Country 98.7, Hot 93.1, 93.9 The Mix, 100.3 The Fox, Smash Hits KKLS, and KBHB – The Big 81. The newest addition to the HomeSlice Media portfolio is Rapid Digital Solutions, the premier digital media agency in western South Dakota.

The company is the world-wide exclusive Licensing Agent of the Sturgis® Motorcycle Rally™ and also operates a year-round bar/restaurant and live music venue, the Loud American Roadhouse. HomeSlice is one of the largest media/entertainment employers in the region with primary offices in both Rapid City and Sturgis, South Dakota.
Amenities
Website Design
Media Buying
Graphic Design
Print Production
Concert Promotion
Radio & TV Production
Digital Marketing
Google Ads
HomeSlice Artist Management
93.9 The MIX
KBHB Ranch Radio
100.3 The FOX
Rapid Digital Solutions
Hot 93.1
Cowboy KKLS
Reviews
Top notch sales, staff, and DJ's! What a GREAT team!! Thank you for coordinating the live interviews to help raise awareness for Junior Achievement! What a great community of people you work with!
Hillary
Great set of people to work with! Very efficient and happy to help. Very glad we do business with you!
Odessa
Murdoc and his team have been great to work with. I'd recommend them to anyone looking for a professional advertising company.
Owen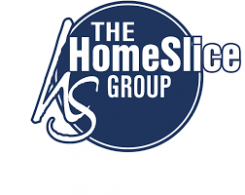 1612 Junction Ave Ste 4 Sturgis, SD 57785
6053475336
Mon - Fri: 8am-5pm
Sat - Sun: Closed