About

The Knuckle Saloon & Brewing Company

The Knuckle Saloon and The Knuckle Brewing Company are located downtown Sturgis and rest on property once owned by Sturgis's namesake, Colonel Samuel D. Sturgis. Steeped in the rich history of the Black Hills, The Knuckle Saloon is the only Saloon that is also a museum filled with antiques and Sturgis memorabilia from days gone by. Voted the best food in the Black Hills! Come on in and experience casual dining in a unique atmosphere. Try out our fabulous beef tips and salads. And don't forget to sample "The Knuckle Sandwich" which is definitely the biggest, most mouth watering burger in the Black Hills. With daily lunch and dinner specials, The Knuckle experience is sure to satisfy.

Friends and family gather from all over the world to enjoy South Dakota's longest bar with plenty of room to strike up a conversation while enjoying the best cocktails and the finest selections of premium quality craft beer and wine. The Knuckle Saloon is the largest entertainment venue in downtown Sturgis. Just about anything can happen at The Knuckle...from bar bull riding, concerts, and car shows... to live music, casino, pub crawls, pool, darts...The Knuckle has it all when it comes to entertainment!

Always thinking forward, the partners and staff recognized the tremendous growth in the craft beer industry. So it was decided we would open Sturgis's first brewery! The Knuckle Brewing Company was established in 2014. The menu was developed around food that would pair well with craft beer. Specializing in yummy brick fired pizzas, pasta and wings. The Knuckle Brewing Company quickly became Sturgis's premier dining experience! The first year we brewed, our "Kucklehead Red" won first place in it's category at The Black Hills Beerfest! Because of our location, The Knuckle is a natural place to gather for all of the rallies from the annual Sturgis Motorcycle Rally, to the Camaro and Mustang rally annual events. The Knuckle is the home of KNKL "The Voice of Sturgis" radio station. KNKL can be heard at 1710 AM and online at KNKL.Net 24/7/365. The Best music of our lives. Additionally, The Knuckle Saloon has been featured on several TV shows and in many national magazines. Take a look around and you just might get to rub elbows with one of the many celebrities that stop to quench their thirsts at Sturgis's most famous watering hole.

From The Knuckle Saloon & The Knuckle Brewing Company staff and owners we say Thank You! We appreciate your patronage!
Amenities
Local Craft Beer
Full Bar
Brick-Fired Pizzas
Burgers
Craft Brewery
Pasta
Steak Tips
Wings
Sandwiches
Live Music
Special Events
Event Venue
Billiards
Darts
KNKL Radio
Reviews
Excellent beer, the red is amazing. Friendly staff as well.
Michael
Always good food and great staff.
Chris
One-of-a-kind menu, great atmosphere, best service in town!
P.T.
Great food and great staff. Loved it. The owner is real nice too. He helped me when I left my lights on me bike he gave me a jump. Was real friendly. Will be back.
John
The BEST BRISKET SANDWICH I HAVE EVER HAD!!!!!!!!!
Christal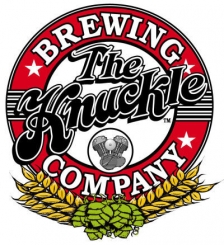 931 1st St Sturgis, SD 57785
6053470106
Mon - Thurs: 11am-10pm
Fri - Sat: 11am-12am
Sun: 11am-10pm