About

Wegner Roofing & Solar

Wegner Roofing & Solar is a family owned and operated company. Established in 2011 we're proud to be the regions premier roofing, solar, siding and insurance restoration company. We are located in Montana, South Dakota, Iowa, and North Dakota.

We are a local/regional company with offices in Billings, Bozeman, Rapid City, Spearfish, Sioux Falls, Williston, Bismarck, and Des Moines. Storms pass through our states, and our clients are in need of an advocate that not only understands construction and restoration, but also the insurance claim process to help our clients get taken care of fairly and put back to whole in a timely fashion with the highest level of warranties and piece of mind.

We are the region's premier insurance restoration and solar company. With un-matched warranties and overall client satisfaction. We do things very differently than most other companies...and that is a good thing for us and for our clients. We offer incredible zero out-of-pocket and zero-down solar options for clients to immediately see savings on their current energy bills and also be allowed to build equity in their home at the same time. With knowledge, experience and expertise in the solar industry we can help our clients with overall energy savings, design, and installation of solar systems.

Our approach is to leave a legacy by impacting the communities that we serve in a positive way. We know that what we do is very important because it is so important to our clients and their families. With an attitude of servitude and gratitude we are often able to not only meet, but also exceed client expectations!
Amenities
Roofing
Solar
Siding
Windows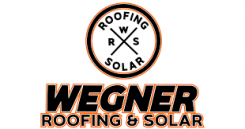 1006 Jackson Blvd, Rapid City, SD 57702
(605) 515-2004