About

Western Dakota Technical Institute

Western Dakota Tech opened in 1968 and is the only technical institute that serves the western South Dakota region. Our programs represent some of the fastest-growing fields and industries. That's why we offer them.

We believe every student has potential and the ability to find a path to success. That's why we offer programs in a variety of fields including Business and Computers, Construction and Manufacturing, Energy and Environmental Technologies, Health Sciences, Legal and Public Services, and Transportation Technologies. Our graduates enjoy consistently high placement rates within six months of graduating.

At Western Dakota Tech, our faculty, staff, and administration focus their efforts on helping students gain the skills and experiences they need to succeed. Through hands-on learning, internships, and industry partnerships, our students graduate ready to make real and immediate contributions to their employers and communities.

For information about Western Dakota Tech, call (800) 544-8765 or (605) 718-2565 or send an email. Western Dakota Tech is located at 800 Mickelson Dr, Rapid City SD 57703.
Amenities
Accounting Programs
Allied Health Programs
Automotive Technology Programs
Bookkeeping Programs
Business & Technology Programs
Business Entrepreneurship Programs
Hospitality Programs
Business Office Professional Programs
Social Media Marketing Programs
Computer-Aided Design Programs
Computer Science Programs
Construction Technology Programs
Criminal Justice Programs
Dental Assisting Programs
Diesel Technology Programs
Drafting & Machining Programs
Environmental Engineering Programs
Electrical Trade Programs
EMT Programs
Farm & Ranch Management Programs
Health Information Management Programs
HVAC Programs
Criminal Justice Programs
Library Technician Programs
Medical Assisting Programs
Medical Laboratory Technician Programs
Paramedic Programs
Pharmacy Technician Programs
Phlebotomy/Laboratory Assistant Programs
Plumbing Technology Programs
Nursing Programs
Welding & Fabrication Programs
Surgical Technology Programs
Reviews
I highly recommend the Practical Nursing program to any aspiring nurses. The instructors were amazing and the staff were very helpful!
Fletcher
The criminal justice program is amazing, the instructors are really good!!
Shelby
Good instructors here, lots of hands on experience. Extremely friendly, if anyone is looking to go to college, then come here to WDT.
Colton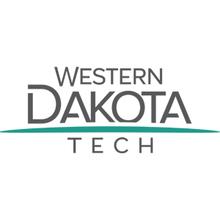 800 Mickelson Dr Rapid City, SD 57703
6057182400