About

Western Resources for Independent Living

At Western Resources for Independent Living (WRIL) we believe people with disabilities and the elderly deserve to live as independently as they choose within their homes and communities and as a local, 501c3 non-profit, we have many different programs to help with independence.

Independent living is about being in control of your own life, taking responsibility for your actions, taking risks, and either failing or succeeding on your own terms. It means participating in community life and pursuing activities based entirely upon self-determined interests and preferences. To support these goals, Western Resources for Independent Living helps individuals of all ages with all types of disabilities to obtain whatever services they need to preserve their right to choose, and to fully and equally participate in society.

Each year, our Independent Living staff provides direct services to approximately 553 people with disabilities in 17 counties. The staff is responsible to travel western South Dakota which runs approximately 263 miles east and west and approximately 250 miles north and south which covers 30,540 square miles bordering North Dakota, Wyoming, and Nebraska. Our Independent Living Specialists serve Butte, Custer, Fall River, Haakon, Harding, Hughes, Jackson, Jones, Lawrence, Lyman, Meade, Mellette, Pennington, Perkins, Stanley, Sully, and Tripp counties and have three office locations (Pierre, Rapid City, and Spearfish) in South Dakota.

As an organization founded by people with disabilities in 1987, WRIL understands the challenges faced by people with disabilities. This motivates us to achieve immediate and long-term solutions by assisting individuals with finding affordable and accessible housing, equipping a home with assistive technologies, or enhancing independent living skills.
Mission:
We assist people of all ages and disabilities on their path to lifelong independence.
Purpose: We believe all people deserve to live as independently as they choose within their communities.
Values:
Our work will be guided by our beliefs and commitment to:
Community: We endeavor to educate community members to better support our purpose

Empowerment: We empower people to acquire the knowledge, tools, and information needed to experience a life of independence and self-will.

Excellence: We build on our accomplishments to continuously exceed expectations, and are committed to quality.
Inclusiveness: We respect people and value diversity.
Integrity: We conduct ourselves with the highest standards of professional behavior while staying transparent, honest, and ethical in all interactions.
Amenities
Disability Public Policy
Disability Advocacy
Disability Products & Services
Disability Resources
Peer Support Groups
One-on-One Support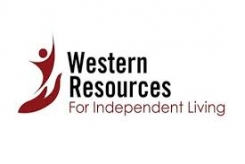 529 Kansas City St Ste 203 Rapid City, SD 57701
6057181930
Mon - Fri: 8am-4:30pm
Sat - Sun: Closed