About

Xtreme Dakota Bicycles

Xtreme Bicycles is your one stop shop offering the best in bike, sales, service, and fun. We stock parts and service all kinds of bikes! We also have a variety of clothes, protective gear, and nutritional items.

Stop in and we will help you get the most out of riding. We are located in downtown Sturgis on legendary Main Street with easy access to different trail systems right from the store!

Come check us out for all of your biking needs, we have a knowledgable staff that would love to help you out.
Amenities
Mountain Bikes
Fat Tire Bikes
Bicycle Parts
Protective Gear
Nutritional Items
Bicycle Tune Ups
Bicycle Safety Checks
Peak Performance Tune Ups
Overhaul Tune Ups
Bike Races
Apparel
Accessories
Helmets
Handlebars
Reviews
Extremely accommodating and attentive to your needs and wants - they give you no reason to go anywhere else!! Great crew and they not only sell, but use the products - so very knowledgeable!!
Cody
I wanted to say thank you for helping my son Taiton Skaare get his bike going tonight after he broke his chain rail 10 minutes before the start. This was his first race in the Sturgis mountain bike race series. Because of you guys and the fast work of your bike tech he was only a minute behind the start and finished the race in the middle of the pack. We thank you and cant wait for the next race.
Mikkel
We've bought 4 bikes there now 2 gravel and 2 mountain bikes they are great people to work with.
Rita
Graciously helped us with last minute pre-Tatanka problems! Knowledgeable, skilled and friendly!
Christina
Took my bike in to get my new shifter and derailleur adjusted and I was pleased. Then shortly after I picked up my bike, I hit the trail and my chain popped a link. It was my fault because of when I installed the new derailleur. Called them, I brought my bike back in, and they got me back on the trail in less than 5 minutes. No charge. I enjoyed the customer service. Brody never made me feel inferior because I didn't have a $1K bike or that he was too good to work on it. This will be my go to bike shop.
AJ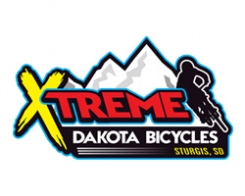 1051 Main St Sturgis, SD 57785
6057204046
Tues - Fri: 10am-6pm
Sat: 10am-5pm
Sun - Mon: Closed