'Tis the season for fall feels, early holiday shopping, and most importantly - supporting our local businesses! Fall is especially critical when it comes to shopping local because it is considered the "shoulder season" - tourism is slowing down, and businesses are relying more on locals to help get through the colder months.

In celebration of shopping local, I've thrown together what I like to call a "shop local mood board," showing some of my favorite items available around town this week! Check it out, and stay tuned for more of these moving forward. We are always trying to find simple, new ways of showing all of the wonderful things Sturgis has to offer: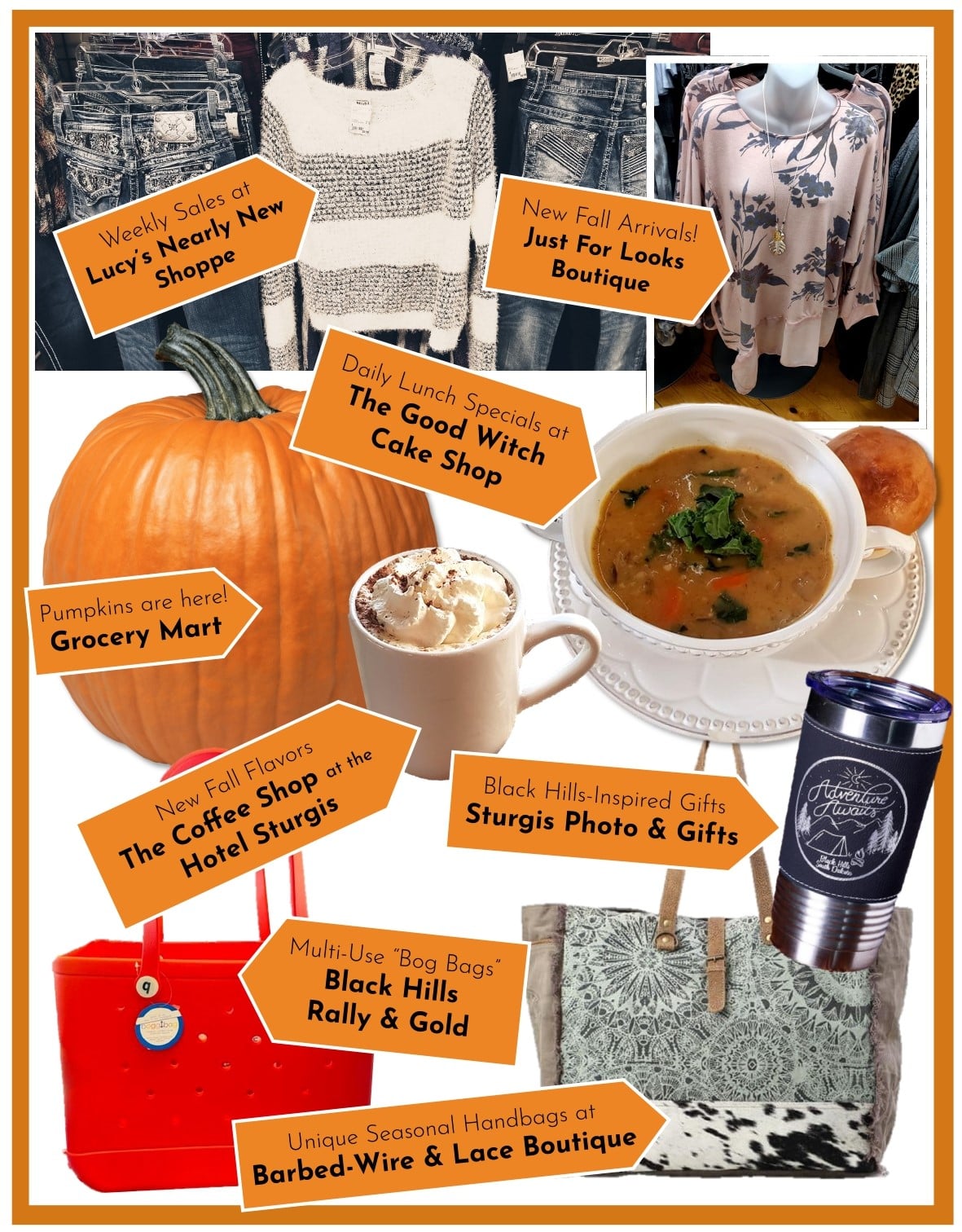 Please help us support these and so many other local businesses this season. If your business has something fun to showcase, let me know! I'd love to help get the word out.

Sincerely,

Veronica Grosek
Executive Director
Sturgis Area Chamber of Commerce
& Visitors Bureau
P.S. - Happy Homecoming Week, GO SCOOPERS!