In this week's Throwback Thursday spotlight, we feature more than twenty of Sturgis's INCREDIBLE women of past and present! These ladies are dedicated volunteers, masters of their trades, pioneers, community leaders, and activists. They exemplify the best of Sturgis - our grit, determination, hard work, creativity, and dedication. Who should we add to the list?
---
Dorothy "Dot" Robinson (1912)
An early Sturgis Motorcycle Rally attendee and dubbed "The First Lady of Motorcycling," Dot exemplifies everything the Rally is today - daring, unique, free, and spirited! "Dot empowered women when efforts to prevent her from competing in [motorcycle] endurance runs failed. She competed throughout the 1930's, 40's, and 50's. In founding the Motor Maids, Dot set out to unite women riders, to show that you could ride a motorcycle and still be a lady." - courtesy of Motor Maids Inc.

Martina Loobey
Martina is our current Miss Rodeo South Dakota and a Sturgis native that we are proud to include in this list. "Martina grew up on a ranch just outside of Sturgis where her family raise Angus cattle. As a fourth-generation rodeo queen, her interest in the rodeo industry was sparked at a very young age. Miss Rodeo South Dakota is a dream come true, and Martina is excited to help other young women reach their dreams." - courtesy Miss Rodeo South Dakota, Inc.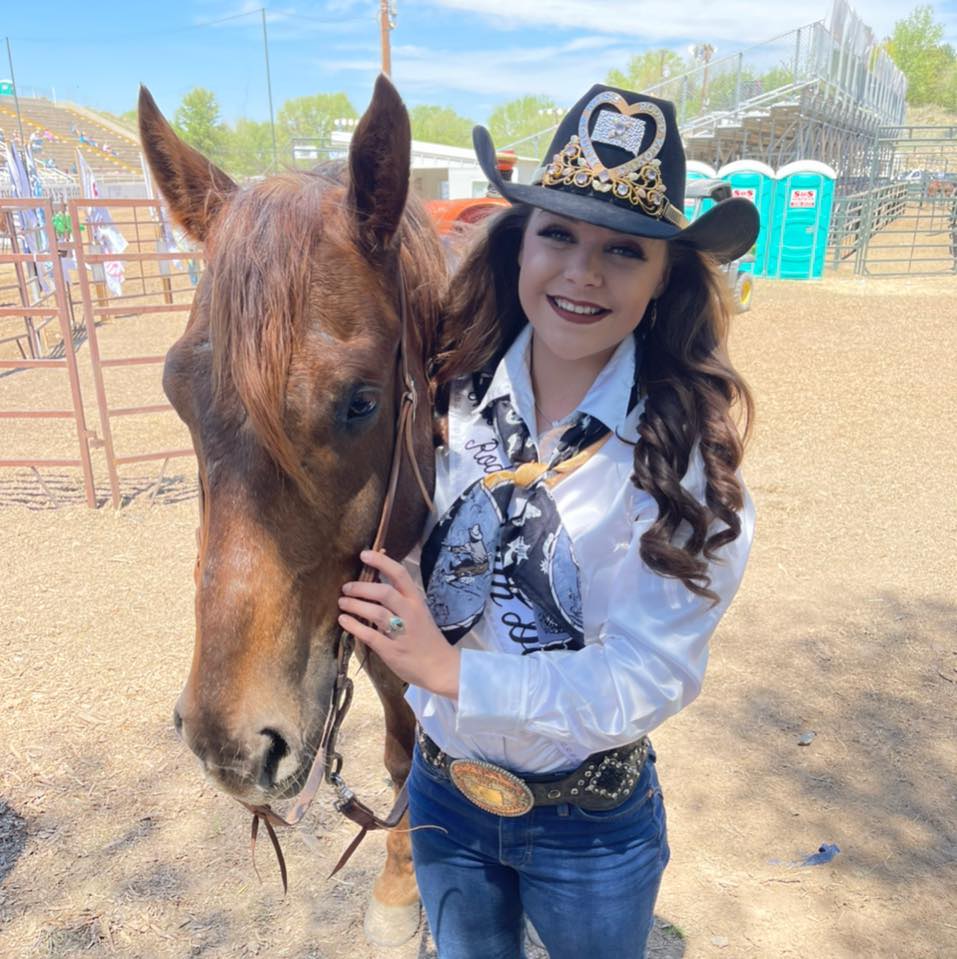 Eva "Poker Alice" Tubbs (1851)
Another woman showcasing Sturgis's grit and determination, "Poker Alice" Tubbs is still an impressive figure in history. "She used her good looks to her advantage, distracting her opponents. Her game of choice was Faro, and eventually she would become a dealer . . ." - courtesy Historical Sturgis. You can tour - and even stay the night! - in Alice's original home on Junction Avenue next to The Sturgis Motel.
Doreen Allison Creed
Current Meade County Commissioner and previous publisher of the Meade County Times, Doreen has been working hard for Sturgis her entire life. An article in the Rapid City Journal quoted, "I spent decades in the newspaper business. A basic tenant of our publications was to keep the people throughout the northern Black Hills, up-to-date on what was happening. I have always been a strong proponent of informing people." Her words remain true today as she continues to serve the community and maintains the Meade County Town Hall page on Facebook. Doreen certainly represents the hardworking spirit and kindness of Sturgis!
Rosemary Roth
One of the kindest, most generous and involved women in Sturgis today, Rosemary Roth is an "Incredible Woman of Sturgis" for her dedication to community over the years. She serves on the Greater Sturgis Foundation, Downtown Sturgis Foundation, and many other charitable boards and committees. Rosemary received the Sturgis Volunteer of the Year award in 1997, and continued on to receive the esteemed Key City Award in 2009. She organizes the Sturgis Festival of Trees annually for First Interstate Bank, an event that collects tens of thousands in charitable donations for good causes every year.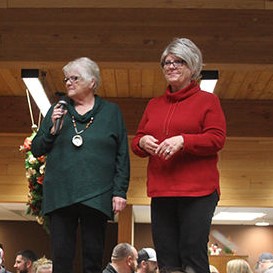 Pearl Hoel (1905)
"Pearl and her husband, Clarence "Pappy" Hoel, were instrumental in initiating the Sturgis Motorcycle Rally in 1937" - courtesy South Dakota Magazine. While Dot may have been the First Lady of Motorcycling, Pearl made an intimidating counterpart as the "First Lady of Sturgis" thanks to her help in creating South Dakota's largest event of the year! Pearl was a kind soul and a hard worker; her character is embodied in many amazing women in Sturgis today.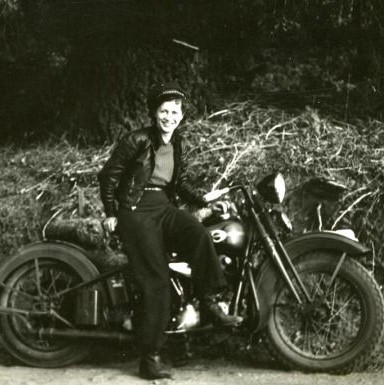 Wendy Crockett
"In a world where women do not usually take the lead, one woman's best ride turned into a beacon of hope for others that come behind her. Wendy Crockett might have not grown up in a motorcycle family but that didn't stop her from earning a title in one of the world's most challenging motorcycle competitions" - courtesy Black Hills Fox News. Wendy is a mechanic at Sturgis Motorsports and won 1st place in the 2019 Iron Butt Rally - an 11,000 miles in 11 days journey. Photo courtesy of Adventure Rider.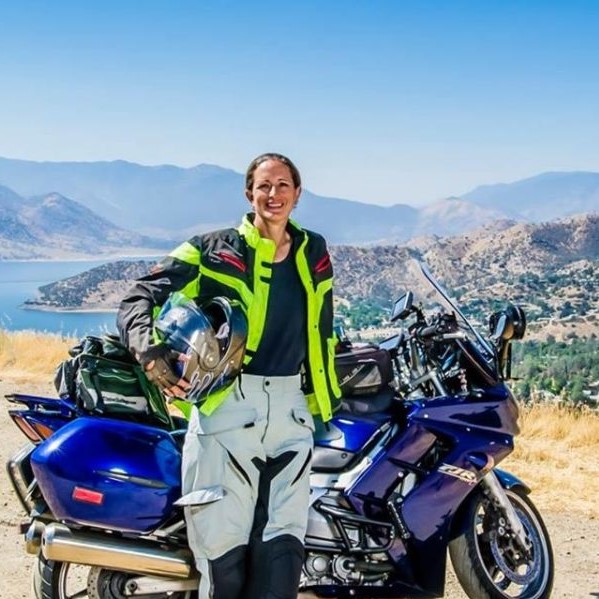 Carol Davis (1926)
Carol Davis is an incredible woman of Sturgis due to her lifetime commitment to the Sturgis Public Library and wellbeing of our community. Starting in 1959, she inspired generations of learners through her role. "Under her leadership, the library modernized and expanded and was frequently recognized by the State Library Commission for providing outstanding service to the community." Carol is another in a long list of incredible Sturgis women!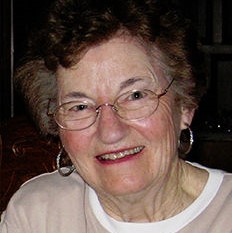 Rhea Crane
Rhea has demonstrated community leadership, family commitment, volunteerism, and many other qualities that are the hallmark of these incredible women of Sturgis. She is the current Director of Equalization and Planning at the County of Meade, and has served on City Council and a variety of boards and committees for many years. Rhea's clear dedication to her important job and volunteer activities make our community a better place.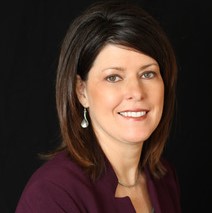 Annie Tallent (1827)
This incredible Sturgis woman is a renowned educator and pioneer - she was one of the first group of civilians to enter the Black Hills, through which she survived harsh winters and other harrowing conditions. Her home still stands at 1603 Main Street in Sturgis. "Annie D. Tallent was a South Dakota teacher and pioneer. She was the first white woman to enter the Black Hills" courtesy South Dakota Hall of Fame.

Julie Moore Peterson
Recently recognized by the South Dakota Humanities Council for her outstanding commitment to advocacy of the humanities in the state, this incredible Sturgis woman has been advocating for literature, education, art, and culture through her position at the Sturgis Public Library for over three decades. She is another phenomenal example of the hard-working spirit of women in Sturgis. Information courtesy of News Center 1.

Katherine Soldat
"It was due in part to 'grit and gitup,' but also her farm friendly personality was a good deal responsible." - information courtesy of this article from the Rapid City Journal archives. To which the article is referring, Kate Soldat was elected first-ever woman Mayor of Sturgis, SD. Her legacy of empowered women in leadership in our municipal government lives on through our City Council President, Beka Zerbst, her Councilwoman colleague, Angela Wilkerson, and others! Fun Fact: Kate is grandmother to Doreen, another phenomenal Sturgis woman featured here!

Amanda Anglin
A relative newcomer in Sturgis, Amanda moved to town to become the Executive Director of the Sturgis Economic Development Corporation in 2018. Since her arrival, she has been instrumental in invigorating our economy, guiding our businesses through the pandemic, helping our local businesses flourish, and attracting new ones to make our community even more vibrant. Amanda is a wife and mother, and can often be seen supporting her son at Sturgis Little League Baseball games or volunteering on various committees and boards across town.

Dode Lee
"Dode was instrumental in the founding and the 40-year successful existence of the Sturgis Area Arts Council and is well respected in our community and across the state of South Dakota for her contributions to the arts," stated Mayor Carstensen in an article for the Rapid City Journal. The article continued on to explain that Dode spearheaded the establishment of an arts council in Sturgis in February of 1979. Through the Council, she helped raise funds for theater seating in the Community Center and other impactful projects for many years. She was also the Herb Blakely Award recipient in 2008 and continues to truly be an incredible Sturgis woman.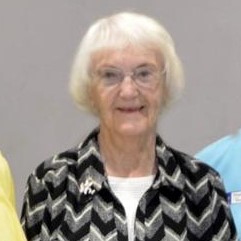 Beka Zerbst
This incredible woman of Sturgis has served on the City of Sturgis City Council since 2018, and was recently selected as City Council President. Beka is a highly-involved and informed citizen of Sturgis and can be found at nearly every charity event and good cause in our community. She truly carries on the legacy of each of these women of past and present! Photos courtesy of City of Sturgis and Rapid City Journal.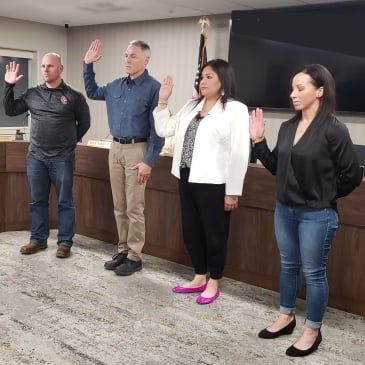 Michelle Grosek
Michelle is an incredible Sturgis woman that has dedicated her time and energy to family, community, the arts, and agriculture over the years. She is renowned in the region for her work advocating for the local foods movement and supporting local agricultural producers. She has played a critical role in expanding the local foods economy, and actively facilitates and coordinates learning opportunities for new farmers of all kinds. She is a co-founder of Sturgis Center for the Arts, a cause for which she was a co-recipient of the Sturgis Volunteer of the Year award in 2009.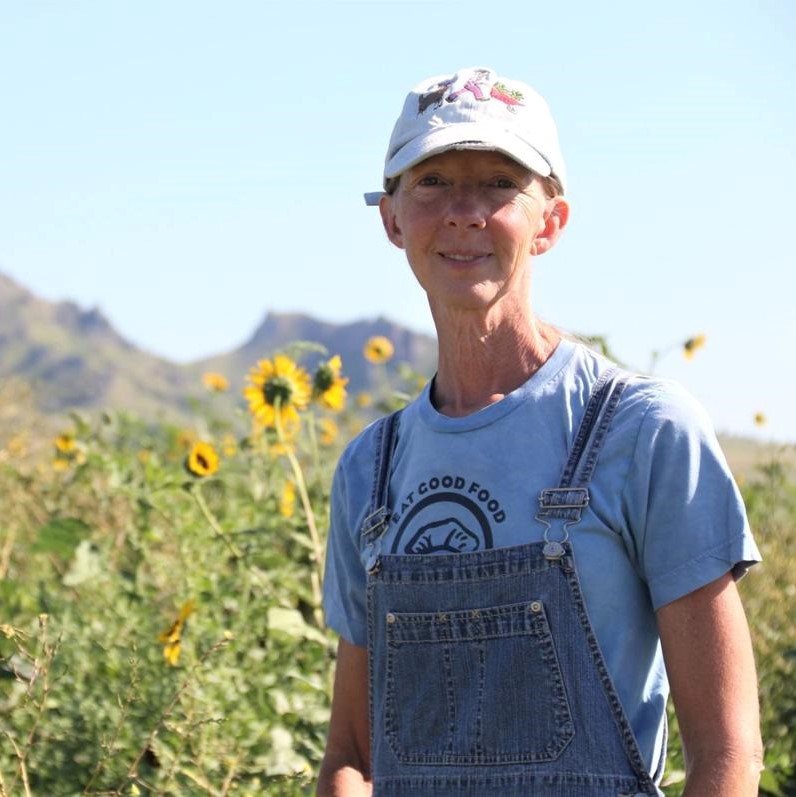 Jessi Combs
First-ever female Grand Marshal of the 77th Sturgis Motorcycle Rally, and "Fastest Woman on Four Wheels," Jessi was a pioneering woman. "Jessi's passion for women in motorsports and the trades led to creating her own line of protective clothing with Lincoln Electric, specifically designed for females. Her image is known around the world as the "Go For It Girl", born in South Dakota." Jessi passed away in 2019 doing what she loved, but the mark she made on Sturgis will live on forever. Information courtesy of Sturgis Motorcycle Museum & Hall of Fame.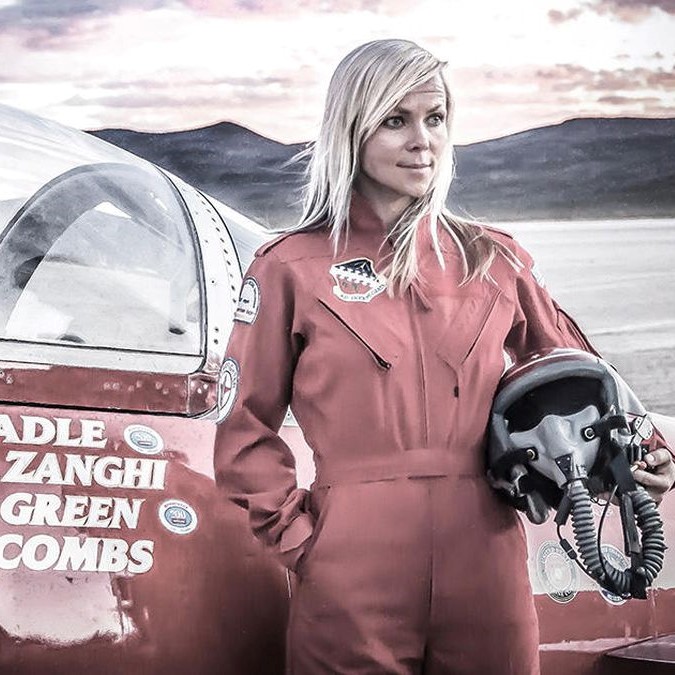 Denise "Dedi" LaRue
Dedi is an incredible woman of Sturgis who has supported and initiated dedication to the arts in our community for many, many years. She is the President of the Sturgis Area Arts Council and received the Key City Award in 2002 for her work as a volunteer and advocate for the growth of visual art, theater, and music in our community. Dedi is highly involved in charitable causes and continues a long tradition of women with Sturgis's best interests at heart.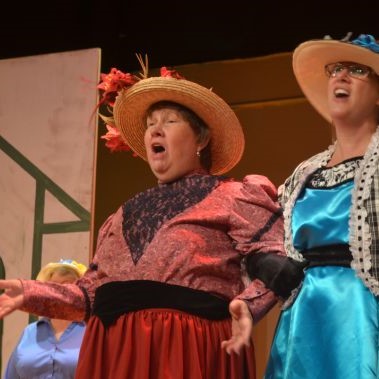 Richelle Bruch
Community Volunteer of the Year recipient of 2019, Richelle is the most recent in a long line of women who have achieved this prestigious award in Sturgis. She continues to be instrumental in organizing community-minded events and fundraisers, including her "Challenge for Charity Gala," an event she dreamed up and brought to life earlier this year, raising over $15,000 in funds for the community! We are lucky to have this incredible Sturgis woman in our town.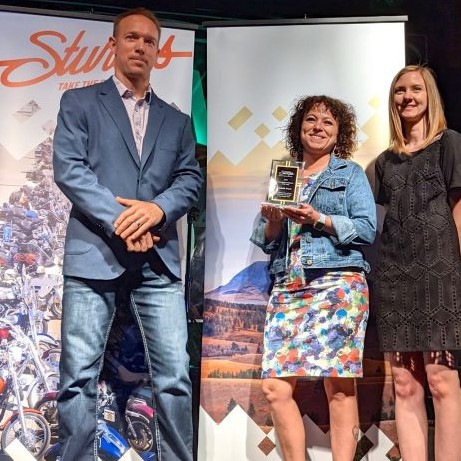 Pat Kurtenbach
Pat is an "Incredible Woman of Sturgis" for her years of work and energy poured into our local Sturgis and Meade County business economy. She was the first Executive Director of the Sturgis Economic Development Corporation, and was a leader in developing our Industrial Park and manufacturing industry. She has passed the baton to Amanda, and now lends her expertise to the Rushmore Region Economic Development Alliance. We are honored to have had Pat's dedication and volunteerism all these years.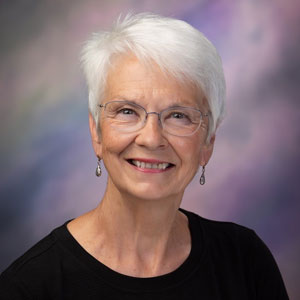 Paige McPherson
Paige truly exemplifies the spirit of this article - "She won the bronze medal at the 2012 Olympics and is the first American woman to make three Olympics in taekwondo," information courtesy of this fascinating article posted in the Miami Herald. Paige was adopted by the McPherson family of Sturgis at a young age, and states, "... And here I am, going to my third Olympics. I attribute this to my parents who were willing to take me in and give me everything." Her determination, pride, and hard work clearly make her an Incredible Woman of Sturgis, wherever she chooses to go with her life!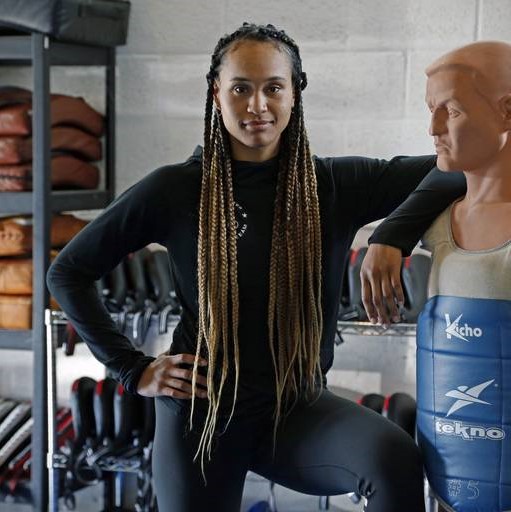 Lisa Weyer
Lisa is an Incredible Woman of Sturgis nominated for inclusion by her son. She clearly holds family dear, and has contributed to our community in many outstanding ways; she was the Director of the Sturgis Area Chamber of Commerce and the Director of the Sturgis Motorcycle Rally, to name a couple. Lisa has taken her positive impact to our state capitol, where she serves the Wildlife Foundation and the Second Century Habitat Fund, helping to make major State Park projects possible for the enjoyment of all (information courtesy of this article from the Capital Journal). Thank you for your service to Sturgis, and for inspiring a new generation of incredible community-minded women in our town.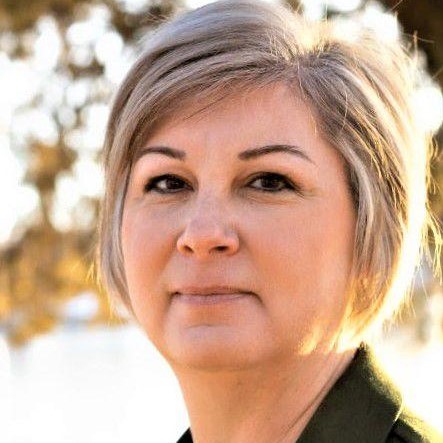 Norma Allen
This "Incredible Woman of Sturgis" was nominated with the remarks, "Norma Allen is the co-founder of Dakota Arms with her late-husband Don. They brought the gun industry to Sturgis and built premier grade firearms and were leaders in the custom firearms manufacturing for years." The nomination went on to explain that many Sturgis-based businesses in the gun industry got their start alongside - and often thanks to - the hard work of Norma Allen. Not only did her business pave the way for many more, but Dakota Arms received the Employer of the Year award in 2003, providing valuable jobs for residents of our community. Norma's dedication continues a long history of western pioneering, support for firearms, and strong work ethic in manufacturing in our area. Information & photo courtesy of this original article.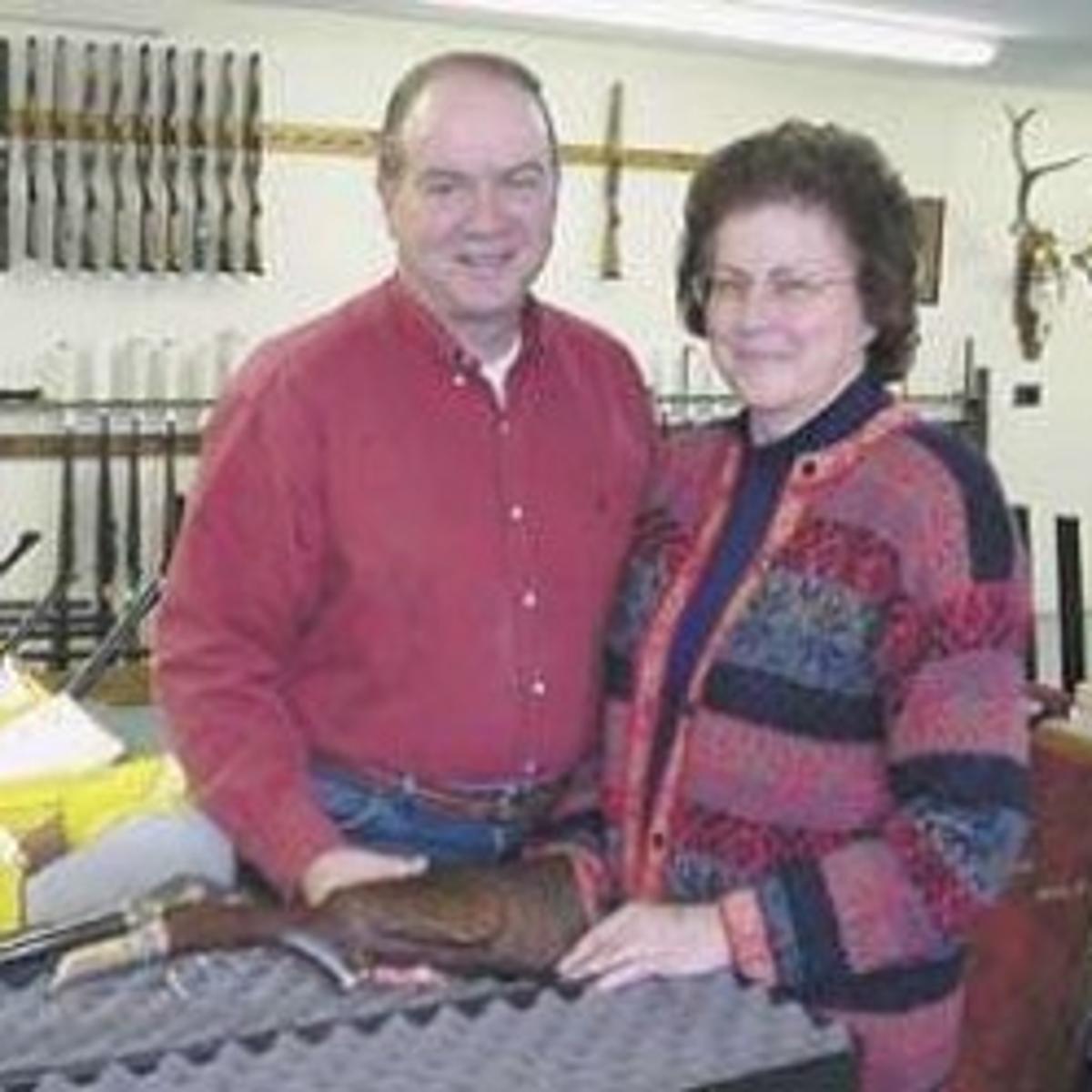 Megan Mahoney
Megan Mahoney grew up in Piedmont just a few minutes from town and graduated from Sturgis Brown High School. She has a shining personality, but she is most known for her 14-season international career in professional women's basketball, and a two-season career in the WNBA. She is dubbed "One of Western South Dakota's greatest female athletes" in an article published by KOTA News in 2019 upon announcement of her retirement. She is a member of the South Dakota Basketball Hall of Fame and truly an incredible woman of Sturgis.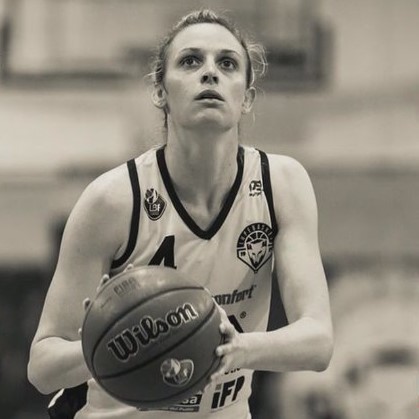 Marlene Kotab
Marlene is an outstanding woman in our community for a variety of reasons. Just a few of her contributions include: Educating our youth as a celebrated music teacher for many years; volunteering as an active member of the Sturgis Area Arts Council; co-chairing efforts for the United Way; directing the Grace Lutheran Church choir; organizing the annual Easter Cantata; and dedicating countless hours to other causes. Marlene is one of those kind souls that is always willing to give, and nearly everyone in Sturgis knows her and cherishes having her as a member of our community. Thank you, Marlene, for giving so much to our town! Photo courtesy of the Rapid City Journal includes Marlene and husband, Gordon.